Cabinet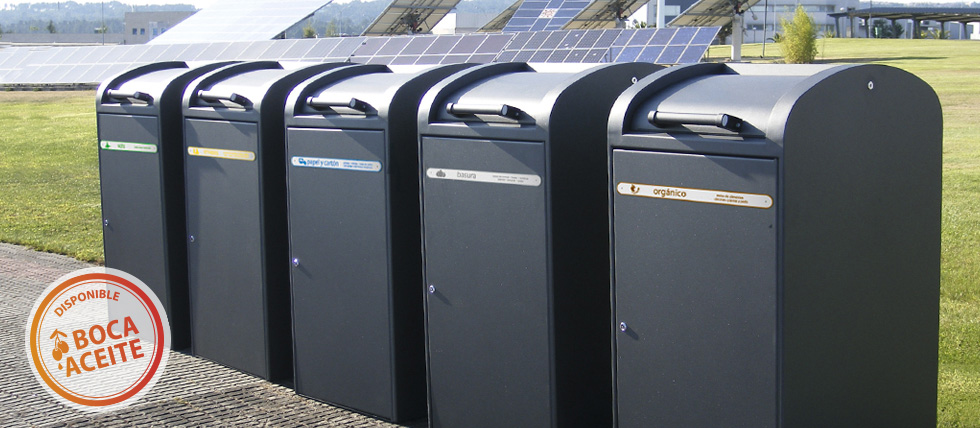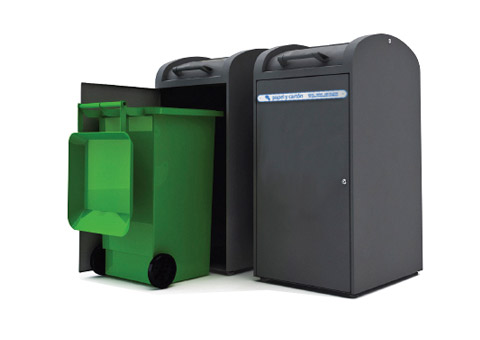 CABINET. Waste Container Cover
The Cabinet was designed to conceal containers of 120 and 240 litres.
Users simply open the lid and deposit their waste, which drops by gravity into the 120 or 240 litre containers inside.
MAIN VALUES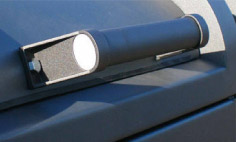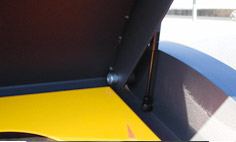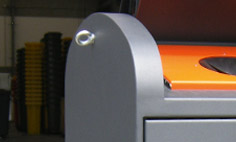 Plastic handle screwed onto the drum
Rubber edging on the lid which acts as a buffer
Gas cylinders for easy opening of the lid.
Hooks for installing the Cabinet on the street.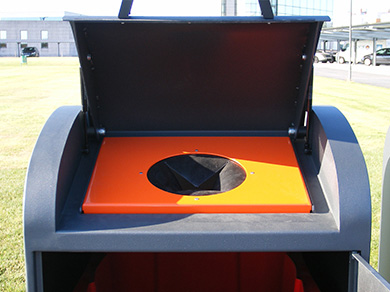 Adaptado para aceite
Boca adaptada para la deposición de botellas plástica de aceite. Está formada por una placa metálica lacada en color naranja para ayudar a identificar el residuo y con un agujero circular en el centro de la deposición.
Lleva una goma instalada sobre el agujero de la boca que impide ver el interior del contenedor.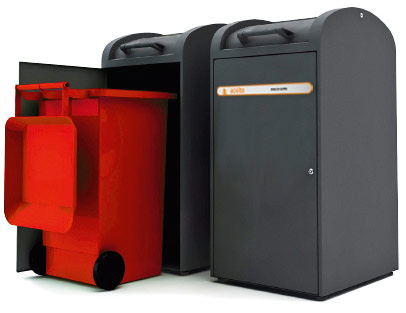 Cubrecontenedor para aceite doméstico
Oil Cabinet está diseñado para ocultar un contenedor de aciete de 120 o 240 litros. El usuario abre la tapa y deposita la botella de aceite reutilizada y cerrada.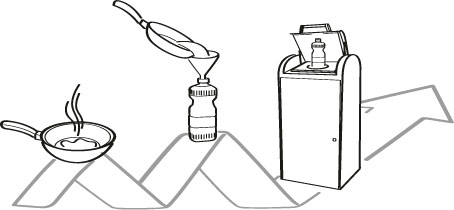 Reutilización de envases
Con el Oil Cabinet se consigue reutilizar del propio envase de plástico del aceite para depositarlo en el Oil Cabinet.
De este modo se consigue mejorar la higiene reduciendo los vertidos accidentales y facilitar el reciclaje, dejando de ser necesario volver a casa a depositar nuevamente la botella.