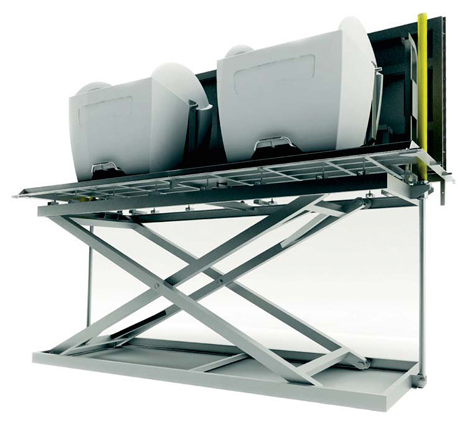 "SIDE" SYSTEM: COMPATIBLE WITH SIDE-LOAD TRUCKS AND CONTAINERS
For 1 or 2 side-load containers (2,400l; 3,200 l; 4,000 l).
When the lifting hydraulic system is operated, the platform raises the containers to the street level and, at the same time, the lid opens automatically. Once the containers are overground, they can be handled as any other standard container.
"Side" equipment is the most versatile one because it allows using side-load, rear-load and crane-lift containers. This allows the council to change the collection system without incurring in extra costs.